Trades & Services
(Electricians)
Electrician
Mark Rawstorn Electrical
Braddon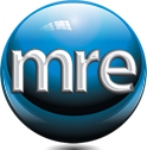 Description
Electrical servicing, alterations and new fitouts, residential and commercial.
Products and/or Services
Complete service in electrical installation, maintenance and compliance for both the commercial and residential market. Our success is confirmed by my outstanding record of customer feedback. Fully qualified Canberra electrician licensed and insured for both the ACT and NSW, servicing Canberra, Queanbeyan and region.
Trading Hours
Monday - Saturday 7am - 7pm
Sunday available for emergency call out