Trades & Services
(Cleaning Services)
CLEANING BY CANBERRA STRATA CLEANING PROFESSIONALS
CANBERRA STRATA CLEANING
Iron Knob St,
Fyshwick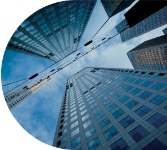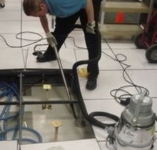 Description
At Canberra Strata Cleaning, we pride ourselves on our clear and open approach communication at every stage. We will deliver cost effective, high standard specialist services, scoped correctly and signed off to an agreed standard.
Working with a wide range of customers, from small businesses to global corporations means we have the experience and knowledge to not only advise you on the best approach, but to carry it out as well.
We have signed up as early adopters to the Canberra's "BE PAROCHIAL BUY LOCAL". As a small business we are proud to be part of the business pledge and this along with our commitment Quality at everything we do press the business values that underpin Canberra Strata Cleaning
Products and/or Services
Social Housing & Accommodation Cleaning Services
An established Cleaning and Support Services Contractor with a wealth of experience in providing Quality Cleaning Services to the Social Housing Sector, including General Needs and Sheltered Accommodation.
CANBERRA STRATA CLEANING PROFESSIONALS manage the services for and on behalf of our clients and our management teams are adept at reviewing work programmes and schedules to maximise efficiencies, exceed the specification and provide real value for money. Works are undertaken by Dedicated Static or Fully Equipped Mobile Operative Teams providing a flexible and responsive approach. CSCP provide services to all facets of cleaning requirements we live and breath Strata!
We're here to help
Please do get in touch – We look forward to discussing your Social Housing or Accommodation Cleaning Needs in detail and to offering you our Professional, Reliable and Cost Effective Solution
A Fully Managed Service
Our Area Managers oversee the day to day operation of contracts with support from their fully dedicated Area Supervisors and mobile cleaning teams. Our Area Supervisors oversee on-site cleaning teams, ensuring they are working safely and to the client's satisfaction and in cases where the contract has a dedicated on site Supervisor, the Area Supervisor will work closely with them to provide direct support. Area Supervisors are supplied with company vehicles and the majority of their time is spent 'in the field' visiting the cleaning operatives on site during the performance of their duties. Our Area Supervisors have their own dedicated and specific portfolios of customers and sites allowing them to focus on providing a bespoke and personal service.
They act as the link between the mobile and site cleaning operatives and the greater support structure at our Head Office and will assist in respect of the regular ordering of chemicals, materials or equipment and will provide support in respect of any welfare, payroll or disciplinary issues. The Area Managers and the Senior Management Team have a wealth of experience in the managing and provision of contract cleaning. Our Area Supervisors are long standing career employees with many years experience and they benefit from the day to day support provided by their Area Managers. This means that you, as our customer, benefit directly from this combined experience as we manage the service for and on your behalf.
We're here to help
STRATA - COMMERCIAL - INDUSTRIAL - MEDICAL - SCHOOLS - OFFICE - COMMON AREAS - CONSUMABLES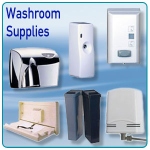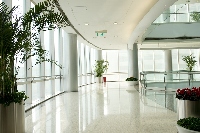 Trading Hours
24 / 7 365 days a year.. we never close... if you need us we will be there..on time!