Trades & Services
(Cleaning Services)
Buying, Selling or Renovating? You need Tile Rescue!
Tile Rescue Canberra
All Areas
Phone: 1800 85 3335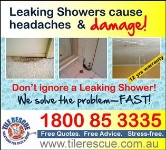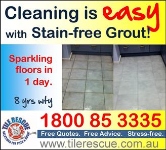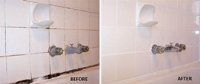 Description
Tile Rescue are your local Tile & Grout Maintenance experts. We are famous for our superior service and outstanding results. At Tile Rescue, we live for leaking showers & balconies, mouldy bathrooms, grubby grout, slippery floors and worn out stone! Free inspections. Free Advice. Stress-free.
Products and/or Services
- Leaking Shower Repairs: 12 yrs warranty - Leaking Balcony Specialists - Anti-slip Solutions - Stunning Showers in 4 hours - Fabulous Floors in 1 day - Stain-Free Grout - 8 years warranty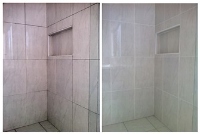 Trading Hours
7am - 7pm - 7 Days