Trades & Services
(Asbestos Removal)
Class A Asbestos Assessors
OCTIEF
221 London Circuit,
Civic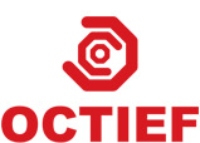 Description
OCTIEF is a national occupational hygiene and environmental consultancy with NATA accredited laboratories in each state and territory. OCTIEF's Canberra Asbestos Specialists are Class A Asbestos Assessors accredited by the ACT Planning & land Authority.
Products and/or Services
Class A Asbestos Assessors, Asbestos Audits, Asbestos Air Monitoring, NATA accredited laboratories, NATA accredited hygienists, Asbestos Management Plans, Asbestos Clearance Inspections, On Site Laboratory Set Up, Asbestos removal Program Management, Portfolio Management, Asbestos Management Software, 24 Hour Emergency Response, Asbestos in Soil Management, NATA Accredited Fibre Counting, Safe Work Method Statements, Risk Assessment & Management, Contaminated Site Assessments, Project Management, Respirator Fit Testing.Hazardous Materials Auditing, Chemical spill Inspection, Polychlorinated biphenyls (PCB) assessment & management, Environmental Impact Assessment, Indoor Air Quality, Contaminated Land Assessments, Water Quality Assessments, Stack Emission Testing, Odour Investigation, Mould & Moisture Assessments, Acid Sulfate Soils, Dust, Noise, Vibration, ISO14001 Systems, Inhalable & Respirable Dust, Workplace & Personal Exposure Monitoring, Occupational Health & Safety, Job Safety Analysis.