Pets & Hobbies
(Pet Washing & Grooming)
Dog grooming, obedience and fitness
House of Dog - Thank Dog! Bootcamp
Canberra and surrounds,
Barton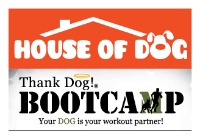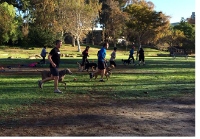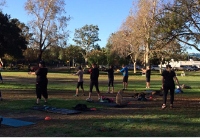 Description
House of Dog is a professional mobile dog grooming service offering hydrobaths and full grooming services to Canberra and surrounds. House of Dog is also a certified provider of Thank Dog! Bootcamp ??? a fun and challenging obedience and fitness program for dogs and their people! With trained and experienced partners, House of Dog is committed to providing the best quality service to you and your best friend.
Products and/or Services
Mobile Grooming service: We offer Canberra and surrounds a mobile grooming service in our customised trailer ??? which means your pets can enjoy a pampering without having to leave the familiar surroundings of their own home. We specialise in one-on-one personalised service so your dog won???t be sitting in a cage all day causing him/her unnecessary stress. We aim to please all of our clients, both the four-legged kind and their owners. Thank Dog! Bootcamp: Thank Dog!?? Bootcamp is a one-stop fitness program that combines an efficient workout with basic obedience for both dogs and their people. The class is run by a personal trainer and a dog trainer. So whether it???s the actual workout or basic obedience, the Thank Dog!?? team will always be available to help and guide each pair as they need it. This fun and challenging workout was designed by qualified professionals (both dog and fitness trainers) to stimulate the mind, focus on the body and create a connection that will bond you and your dog forever!
Trading Hours
Grooming: Monday to Saturday by appointment Thank Dog! Bootcamp: Every Monday, Wednesday and Friday from 6pm to 7pm at Bowen Park, Barton