Pets & Hobbies
(Hobby Supplies)
Card Making & Scrapbook Supplies
Keep It Simply Stamping
25 Wrenfordsley Place,
Latham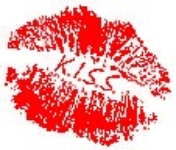 Description
KEEP IT SIMPLY STAMPING, located in Belconnen, has it all when it comes to rubber craft stamping products and accessories. Call today about all your stamping requirements. BEWARE! This craft IS addictive!!!
Products and/or Services
A wide range of stamps, inks, pens, cardstock, accessories and cardmaking knowledge from a twenty year veteran in the industry. In the unlikely event that we don't sell what you require, then we'll know who to recommend.
Trading Hours
Email adress:-keepitsimplystamping@bigpond.com Weekdays, some evenings and weekends. Call between 9am - 6pm.