Pets & Hobbies
(Dog Training)
Dog Training
ACT Companion Dog Club
Narrabundah Lane,
Symonston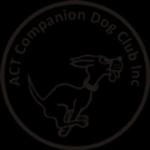 Description
At the A.C.T. Companion Dog Club we teach you how to train your dog using motivational methods. We have lots of training activities such as obedience, agility, flyball, dances with dogs or rally obedience, as well as pets-as-therapy - and we can help you find out about many other dog sports!
Products and/or Services
Then come to the A.C.T. Companion Dog Club and try our friendly training classes! Do you have a new puppy? Do you like teaching your dog new things? Are you and your dog tired of the same old walk? For $225 you get an entire year of training classes in which you will learn exciting new things from our knowledgeable instructors. You'll also get to socialise your dog and meet some fantastic people! See our attached flyer for details. Our next session starts 10.00am Wednesday 29th May, 7.30pm Thursday 30th May and 9.30am Sunday 2nd June.
Trading Hours
Office Hours Monday - Friday 10.00am - 1.00pm