Graphic Design & Publishing Services
Pendragon Publishing & Design
PO Box 32,
Kippax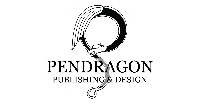 Description
PENDRAGON PUBLISHING & DESIGN is a Canberra-based boutique publishing house and graphic design business. We started out about a decade ago concentrating on logo design, print based graphics, website design and business identity creation. Because we also love books and authors and feel that a lot of good stories miss out on being told due to the competitiveness of the larger publishing industry, we have now expanded into small print run publications and are pleased to offer professional editing services.
Products and/or Services
Services include marketing and promotion collateral (specialising in small business & bands), packaging (specialising in music), websites, publication production, logos and business collateral, professional editing and proofreading.