Food & Beverage
(Fruits & Vegetables)
Let
Let
Shop 2, 77 Mawson Place,
Mawson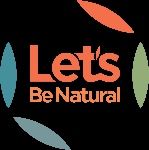 Description
Let's Be Natural is a health food, organics and eco-living store located at Southlands Mawson offering the most exentsive range of products within our segment in Canberra. We specialise in organics, health food and nutritional supplements, allergy sensitive foods, natural and organic cosmetics, yoga equipment and much more. Let's Be Natural has an extensive bulk food section, catering to both individuals and food businesses and certified organic fruit and vegetables. Our online store boasts the majority of our range that is available nationally online. We have both nutritionists and a naturopath on staff and a consulting naturopath available by appointment.
Products and/or Services
Organic food, drink and daily living products.
Health food, allergy sensitive food, nutritional supplements and homeopathics.
Organic fruit and vegetables and bulk wholefoods.
Organic and natural skincare and cosmetics.
Yoga equipment and eco-living products.
Trading Hours
9 to 6 Monday to Friday
9 to 4 Saturday
Closed Sunday and Public Holidays