Food & Beverage
(Bakeries)
Bakery In Canberra - Gluten free - Breads - Pies - Pastries - Cakes - Slices
Hawker Village Bakery
shop 4 Hawker Place,
Hawker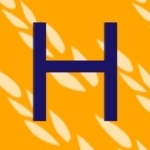 Description
The Hawker Village Bakery has a wide range of freshly baked products, the bakery's fame has grown with time to ensure a busy flow of customers but with still a prompt and friendly level of service.
Products and/or Services
Our Breads: Ciabatta,Pasta Dura and Continental Viennas,Continental Rye,Wholegrain rye bread with sunflower seeds and malt,Spicy fruit loaf,White, Wholemeal and Multi Grain Breads. Also introducing a range of gluten free bread that doesn't taste like the typical unpalatable loaf.