Flowers & Gifts
(Flowers)
Prickles Canberra Florist
Prickles Canberra Florist
Ground Floor, Todd Building,
17 Mort Street,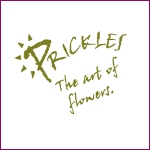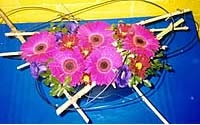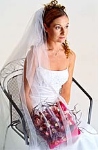 Description
Prickles is a unique floral design studio located on the Ground Floor of the Todd Building at 17 Mort Street, Canberra City.
We can create artistic pieces for weddings, parties, everything!
We can send bouquets in the Canberra / Queanbeyan area Monday to Saturday.
Products and/or Services
Corporate Flower Arrangements
Saving you time
At Prickles we recognise that time is precious when running a business, and that attention to fine detail keeps us ahead of our competitors.
Obligation free quote
One of our colour and design specialist can make an appointment with you to visit your premises for an obligation free quote. At this point we will work out colour design and texture which will suit. If you are happy with our design and service we can set up a monthly account and have your flowers changed on a weekly basis.
Flowers from $35 per week!
Packages start from $35.00. The quote includes :
GST
delivery,
hire of vases and frames,
weekly change over on your specified day.
Complimentary reminder service
Don't forget a family members birthday, a client thankyou or a table decoration for a special lunch or dinner. All we require is a list of dates and occasions and we will look after the rest.

Weddings
One of the most important days in your life is your wedding day. Therefore a lot of considerations need to be made to the flowers and design on your special day.

Not all florists do wedding work, however the team at Prickles all specialise in this field. We like to sit with our clients and do a full consultation, which takes 1/2 hour to 40mins. At the end of this consultation you will have a written obligation free quote to decide on.
Things to consider:
Who needs flowers?
Reception flowers?
Ceremony flowers?
Working to a budget?
What you pay for?
What is the style and theme of the wedding?
Delivery on the day?