Dance Classes Gungahlin
Academy Calisthenics
Uniting Church, 108 Valley Avenue,
Gungahlin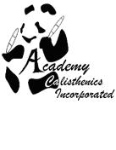 Description
Discover the wonderful variety of dance, exercise and performance involved in Calisthenics! Academy Calisthenics Club provides a fun and enjoyable experience in the competitive performance sport of calisthenics in the ACT for participants from the ages of 3 to adult. Academy Calisthenics Club aims to provide its participants, coaches and their families, with a positive and friendly experience, where team work and co-operation is emphasized. Academy is a competitive club, where winning is appreciated but as a bonus. The team of dedicated coaches aim to ensure that all children have a positive experience with Academy.
Products and/or Services
Calisthenics is an artistic sport, combining dance, gymnastics, singing, apparatus manipulation and ballet.
Trading Hours
Classes are held each Tuesday afternoon/evening during school terms, for girls aged from 3 yrs to adult. Please contact us for class times.